The Call For Leadership: Public education will be key for America
In the face of uncertainty and change driven by the pandemic, K12 Leaders have the opportunity to improve student learning through data and shared leadership.
Redefining and Expanding the Traditional K-12 Leadership Model To Reopen Schools in the Fall
We are facing enormous challenges in America that require public education to step up and stand tall in order to pass the test of our times. Leadership will be the key but not just the traditional roles of superintendents, principals, and elected officials. Expanding and harnessing the power of a much broader leadership team will be necessary; a team that includes all teachers, all support staff, students, and parents.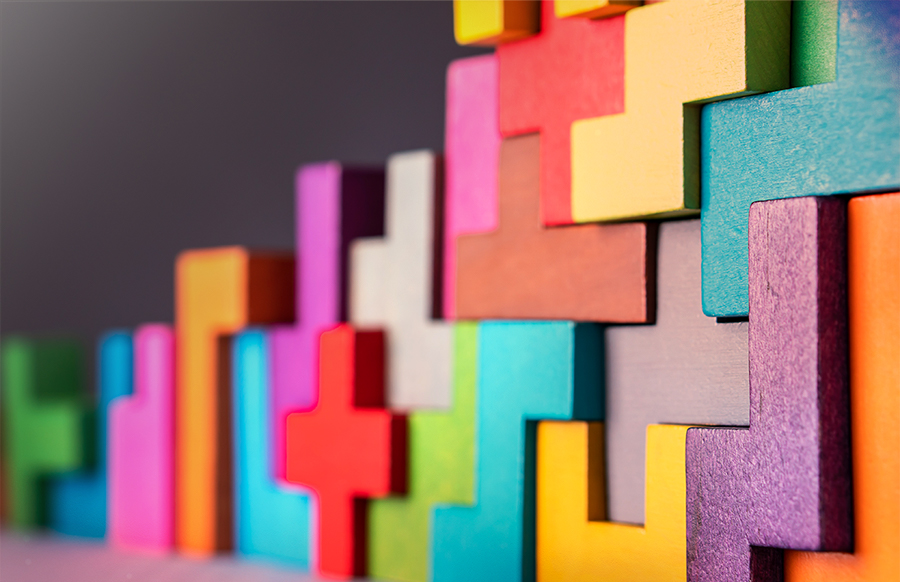 Need for Dual On-line and In-school Platforms
The challenge of building and creating new models of instruction that require dual on-line and in-school platforms will need pervasive collaboration and creative thinking for design and implementation. If your experience with digital learning during the pandemic shutdown makes you think "It doesn't work.", read on. Local nuance and formative fine-tuning with the merging models should be the work of everyone … every day. Major modifications may require staggered hours for students and teachers or alternate days or alternate weekly attendance by students. To avoid disruptions in continuity of learning the provision of digital devices, internet access and the utilization of digital resources will be an absolute necessity.
Real leaders give up leadership for shared leadership.
Communication, collaboration, and coherence interwoven into the new work are best accomplished by creating the natural flow of teamwork involving personal reflection and learning by everyone. Bus drivers, custodians, maintenance, food service employees' input, and ideas will be needed. Tech staff, teacher assistants, and office staff will be key to making models work. Department and Grade Level Chairs' capacity to lead and support others while inculcating collaboration will be integral to any success. Veterans supporting and encouraging new teachers and new teachers sharing their digital insight should be the norm.
Re-thinking K-12 School Structures
The traditional classroom won't perform in an environment of rolling shutdowns and social distancing. As a result, US Public K-12 falls behind while others continue moving forward — increasing the education gap for the vast majority of our children.  Urgent and thoughtful team planning around new school structures that may mean a major change in calendar, hours, alternating in-school and on-line instruction and use of staff resources will mean that principals and teachers will lead by being problem solvers and solution finders.
Public education is facing a huge 'test' to respond to this challenge and our bold unity of purpose is vital for democracy and the future of our children. It will be messy, scary, and frustrating but we are up to the challenge. Building a culture of leadership where everyone pulls together and lifts each other is essential every day. Embracing ambiguity and the changes needed is incumbent on everyone.
You Can Overcome Funding and Access Obstacles to Digital Learning
The good news is we have working models, in public schools, in the U.S., which have risen to the challenge of providing every student continuous learning every day, regardless of socioeconomic circumstance. The methods and structures to achieve this have been formed and refined over more than a decade of trial-and-error. The pedagogy has been tuned, the professional development is understood, the tools are identified, access is addressed. What's more, relative to peers, the per-pupil spend is among the lowest and students are performing at the highest levels. Yes, it can be done.
How do I start?
Back to school has to look different and we know change is challenging. Where, how, when do we start?  You know your constituency and will find what works for your division. In your search, consider these starting points:
Seek input from all stakeholders in building the plan. Cafeteria workers will have valuable insight on how to manage meals to accommodate innovative scheduling.
Communicate the plan and expect feedback. You want stakeholders to tell you what they think, as opposed to hearing it on the 6 o'clock local news!
Adapt and adjust the plan as necessary. Look at your data, find the success points and the "we need to do better" points and update the plan.
Institutional change should be approached as a cyclical process as opposed to a start/finish line. We are, after all, in the business of impacting young humans and—as we know—walking in a straight line is not a skill that comes naturally to them.
Public Schools, Yes We Can!
A few years ago I was working in my kitchen  on a call where I said several times "I don't know how we can do this and I don't know if we can do this." After the call, my son Luke (who was 3 at the time) and had been playing on the floor beside me was, to my surprise, listening. He looked up to me and said, "Dad remember 'Can we do this?'" At the time we were both fans of Bob the Builder, and I knew the answer then and I know it now. I smiled at Luke and said, 'yes we can'! Can public education respond and evolve to meet the needs of our students and families? Leadership teams with deep convictions and shared beliefs about the importance of this work will model for our country…Yes, we can!